Petition discontinued after the General Body of elected BMC representatives voted to increase entry fee from Rs. 5 to Rs. 50 in July 2017 disregarding our sustained opposition to the fee hike. A 156 year-old tradition of egalitarianism and inclusiveness stood destroyed with one callous act of the Municipal Body.
We oppose BMC's retrograde proposal of a 20-fold entry fee hike to visit V.J.B. Udyan (Rani Bagh)
The Brihanmumbai Municipal Corporation (BMC) has proposed a 20-fold hike in the entry fee to V.J.B. Udyan, Mumbai that will transform an egalitarian 156-year-old public heritage botanical garden into an elitist facility for the well-heeled. The proposal is to be placed before the Standing Committee and the House.
We, the undersigned condemn and strongly oppose the shockingly retrograde and anti-people proposal to increase the entry fee from
Rs. 5 to Rs. 100 per adult and Rs. 2 to Rs. 25 per child
. This move ignores the historically egalitarian and inclusive character of V.J.B. Udyan, popularly called Rani Bagh, and effectively debars the entry of underprivileged sections.
Compelling reasons for opposing anti-people and undemocratic entry fee hike: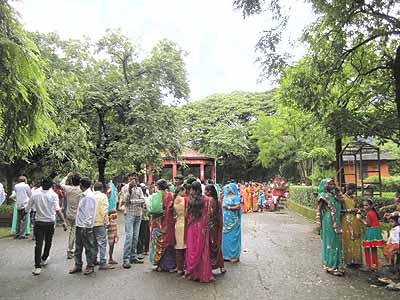 Background – large botanical garden with a small zoo segment attached:
Rani Bagh was established as a public botanical garden in 1861 for the educational and recreational enjoyment of all citizens. In 1890, a small zoo segment was introduced. The botanical garden occupies 63 percent of the total area and the zoo segment occupies 18 percent. Both from the perspective of historical precedence as well as the total space occupied, the primacy of the botanical garden remains unquestionable. It is a travesty to label this unique facility a zoo alone, and a further travesty to use the excuse of expensive zoo segment renovation to hike the entry fee 20-fold.
Need to visit gardens/open spaces regularly:
Whereas a zoo is visited occasionally, a garden is visited very often, even every day, for fresh air and relaxation. No city garden charges more than Rs. 5 as entry fee - nearly all have no entry fee whatsoever. The country's richest Municipality is shirking its responsibility of assuring public access to its only heritage botanical garden.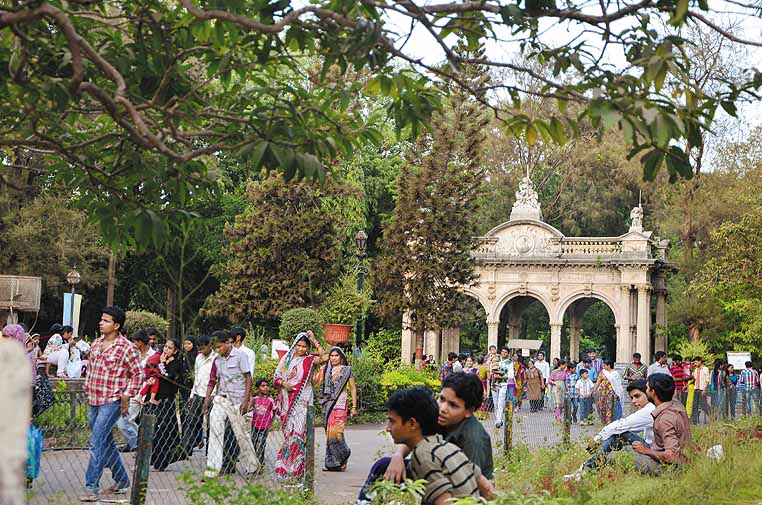 Rani Bagh's many distinctive characteristics:
It is (i) the island city's largest green public space - a 60 acre vital green lung (ii) its largest agglomeration of trees (3213) and widest plant species diversity (850) (iii) its most visited park – 8,000 visitors per day going up to 40,000 on holidays (iv) its only heritage public botanical garden (Grade II-B status under Heritage Regulations).
Wasteful expenditure - an excuse to hike entry fee and debar the poor:
The exorbitant expense for renovation of the zoo segment - grandiose schemes, import and maintenance of exotic animals such as penguins, outrageous consultancy fees, usage of needlessly expensive imported materials – is being used as an excuse to jack up the entry fee and effectively shut out underprivileged sections. Squandering taxpayers' money and then excluding a majority of those very taxpayers, is indeed a cruel irony.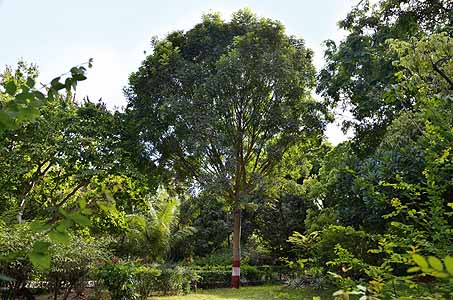 Public purpose and inclusiveness steered Rani Bagh since inception:
Every action of the founders was geared to public education, enjoyment, recreation and welfare. Monuments in the botanical garden were also erected through a combination of public subscription and private grants. Through this entire period of rich educational and cultural activity, the entry to the gardens remained totally free.
Fundamental right of access to Open Spaces:
Access to green open spaces is directly related to the physical and mental health of citizens. The BMC is duty-bound to ensure accessibility to all, particularly in the case of Mumbai which has the lowest open space to population ratio in the world - a mere 0.03 acre per thousand persons against the international norm of 4 acres per thousand. The proposed entry fee hike snatches away the fundamental right to enjoyment of Mumbai's largest green open public space from an overwhelming majority of common citizens.
The state has a bounden duty to ensure unfettered public access to Rani Bagh, Mumbai's 156-year-old heritage botanical garden and largest green public space. We call upon the Municipal Commissioner to uphold democratic ideals and intervene to ensure that Rani Bagh's entry fee remains affordable to citizens from all walks of life.